It is written: "For no one can lay any foundation other than the one already laid, which is Jesus Christ." –1 Corinthians 3:11
"He [Jesus, Yeshua] is also the head [the life-source and leader] of the body, the church; and He is the beginning, the firstborn from the dead, so that He Himself will occupy the first place [He will stand supreme and be preeminent] in everything." -Colossians 1:18, Amplified Bible 
"The True Church cleaves to the absolute standards of Scripture and is infused with the work of the Holy Spirit to guide it." –Against The Night- Living in the New Dark Ages, Chuck Colson
"If you love Me, you will keep My commandments." -John 14:15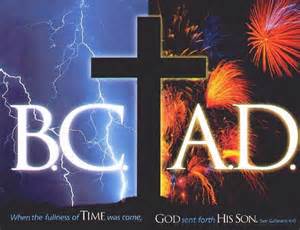 How does the first century church compare to the church today?
Other pages this site with related subject matter: No Church Schism, Jesus' Bride, the Church
It is written: "May the God who gives endurance and encouragement give you the same attitude of mind toward each other that Christ Jesus had, so that with one mind and one voice you may glorify the God and Father of our Lord Jesus Christ. Accept one another, then, just as Christ accepted you, in order to bring praise to God." -Romans 15:5-7
Critical Note: The book of Acts makes it clear that the earthly "headquarters" of Jesus', Yeshua's Church was and is established in Jerusalem. It was here in the "Upper Room" that the Holy Spirit originally poured out on True Christians (Acts 2). God's True Church originates from Jerusalem not from apostate Rome who, for 2 millennium, has been and is still so influential in what is understood as "Western Christianity"! "Western Christianity" has now been filtered through 2000 years of traditions born in ignorance of the land, language, and culture of the True Bible. "But that alliance was a poisoned chalice. It meant that from the very beginning the power of Western Christendom was based on hierarchical power in Roman style, with the pope substituting for Caesar, rather than on the covenantal style of biblical and Jewish politics." " … Catholicism has never done justice to the biblical and Jewish understanding of covenant…" -Taken from Impossible People by Os Guinness. Copyright (c) 2016 by Os Guinness. Used by permission of InterVarsity Press, P.O. Box 1400, Downers Grove, IL 60515-1426. www.ivpress.com ; page 159 Restoring Original Christianity
Black's Law Dictionary: 2nd Edition Definition Church: "In its most general sense, the religious society founded and established by Jesus Christ, to receive, preserve, and propagate his doctrines and ordinances."
"Christians are Christ's body, the organism through which He works. Every addition to that body enables Him to do more." -C. S. Lewis
"I refer, of course, not to any particular denominational body, but to the Church as the body of Christ: what the Apostle Peter called 'the holy nation." –Against The Night- Living in the New Dark Ages, Chuck Colson; pg 134
No Church schism; no being unequally yoked!
"Most people have heard something about Jesus and, truth be told, whatever they've heard or seen has given them ammunition to form an unpleasant understanding of Him. … Relationships matter because they help debunk and break down fears, stereotypes, caricatures, myths, pain and anger. The answers that will speak to and deeply engage the dis-churched, overchurched, unchurched and never-gonna-step- into-church kind of people aren't buildings, more conferences, more theology or even more doctrine. While these all have important value and purpose, something is so simple and profound about the power of human relationships. –Eugene Cho, Outreach Magazine, Jan./Feb. 2013
They will enter Zion with singing; everlasting joy will crown their heads. Gladness and joy will overtake them, and sorrow and sighing will flee away." -Isaiah 35:10
"There is hardly a family who hasn't, at one time or another, dreamed of coming away from the cares and pressures of life and the sinful world around them to settle down on some peaceful homestead… there to enjoy the Lord, His Creation, and to raise and enjoy their family in an atmosphere that promotes Godliness and wholesome cooperation, kind attitudes, and valuable character for life." -Barth Family Ministries; Vermont
"History has shown, that rather than serving as a force of peace, "religions have served to foment (instigate) scores of horrendous and bloody wars,' and religious leaders who have ordered their followers, in the name of religion, to kill indiscriminately, 'have done so by hijacking and distorting the religions in whose name they speak.'" –Israel Singer; World Jewish Congress, Report/Fall 2005, page 7
"But Jesus knew their thoughts, and said to them: 'Every kingdom divided against itself is brought to desolation, and every city or house divided against itself will not stand. If Satan casts out Satan, he is divided against himself. How then will his kingdom stand? And if I cast out demons by Beelzebub, by whom do your sons cast them out? Therefore they shall be your judges. But if I cast out demons by the Spirit of God, surely the kingdom of God has come upon you.'"  -Matthew 12: 25-28 
Example of the Satanic false Church. God's True Church never ever takes a handout from a government!